The most popular operating system for Nintendo Switch – nOS – is back today with new DLCs.
RedDeer.Games, an independent publisher and developer of Nintendo Switch games, has released three new DLCs for its hit operating system – nOS, expanding the functionality of the app.
nOS, one of the top 10 games in Nintendo eShop, is a retro operating system developed and released for Switch users. It turns the console into a small personal computer. Users can draw, write, calculate, organize their day and play with the tools available.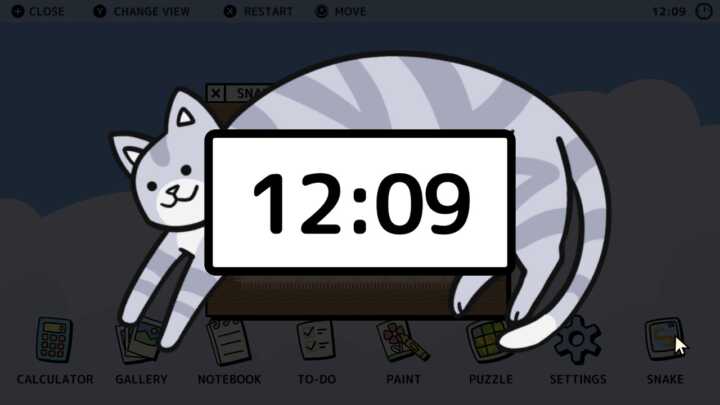 The three new nOS DLCs launching today include
an icon themes DLC with 11 icon themes to customize the screen even more
a clock and screen saver DLC – a clock displaying the current time when the screen saver is activated. Users will be able to choose their perfect screen saver from three different schemes.
the latest DLC is something rather retro - Long Cat DLC - a classic snake game in a "cat" version.
The nOS operating system, with the latest new DLCs, is available on the Nintendo Switch eShop.
More information about RedDeer.Games projects can be found at the official website, Facebook et Twitter.