With a little delay, yes, but the recent MoreRealistic Game Engine mod update for FS 17 makes us relaunch the game gladly.
You do not know this mod? It is however rather old since developed from Farming Simulator 11 to version 17. A recent update at the beginning of November made us look again at this exceptional mod.
Physics lesson
Physics. If there is one point on which, as a 3D animator, I am finicky, this is it. And agricultural simulations do not do very well in this area. This is not the recent Farming Simulator 19 and its multi-ton machines that do good when they cross a sidewalk that will contradict me. Also a modder named Dural has taken the problem head on and offers to refine the physical settings of the Giants Engine and add some additional features.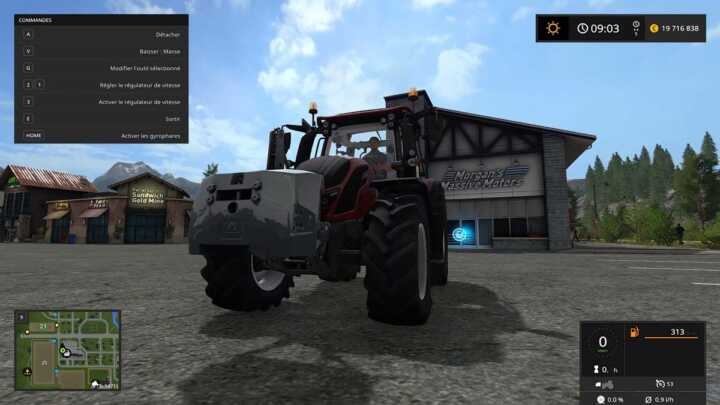 Skating and instant fuel consumption for vehicles
Once the mod is installed, vehicles will behave quite differently. Gone are the days of small 100 hp tractors that can hitch heavy equipment on the 3-point. From now on, the slightest omission of mass at the front will point your machine with its nose skyward. Likewise, a somewhat sporty ride will leave you on the side with your cargo. But the realism is not only on the physics of the road behavior, where the choice of tires is also finally important. A double gauge under the meter now allows you to see in real time the slip and engine consumption, in short the effort of your tool at work. Too much skating and your machine is unable to roll straight. Too much effort, and fuel consumption soars. Is it raining and you are driving through a plowed field? Your tractor is stuck.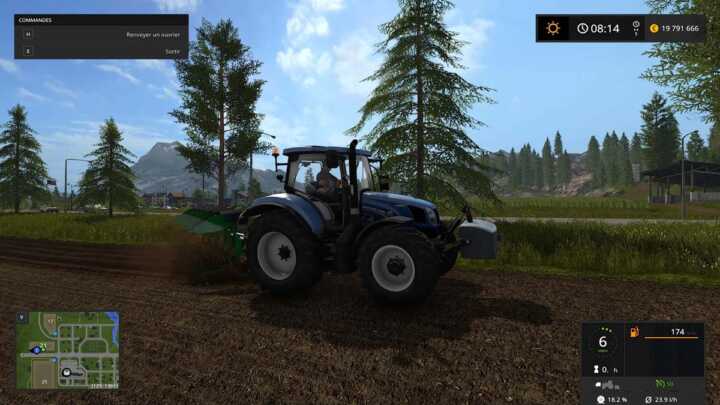 From tillage to harvest
All the stages of field work have been reviewed. Sowing first, with seeders that consume less seeds, making the rate of seed / hectare more realistic. But also a tool that will use less force during sowing if you go over plowed and therefore crumbled land. Well seen !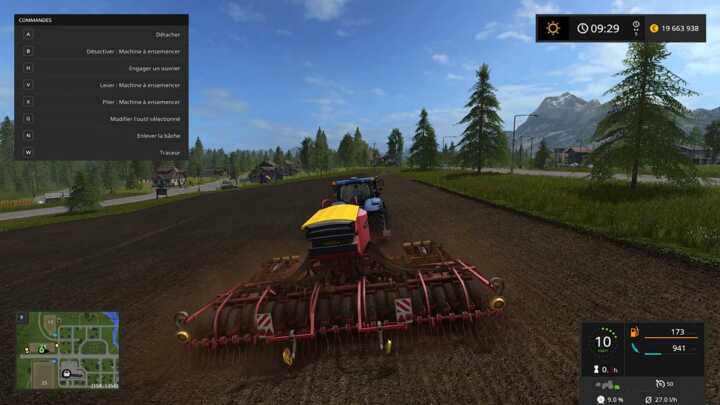 Fertilization then. Sprayers and spreaders are now all equipped with a DPA (Flow rate proportional to forward motion). A non-moving machine will not consume more fertilizer unnecessarily, and the faster you drive in the field, the faster your fertilizer level drops.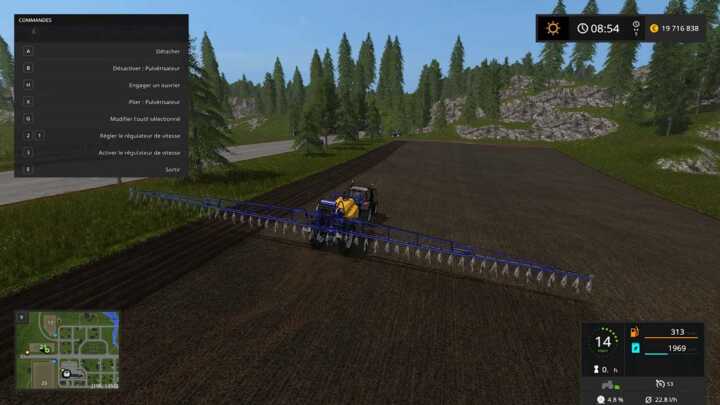 Harvesting implements, such as harvesters, have variable forward speeds depending on what the implement "swallows". Example with the New Holland TC5.90 molding machine capable, with its 3m cut, of harvesting wheat at a speed of 8-9 km / h. If you only work on a "half band", and therefore do not saturate the harvesting capacity of the machine, the machine will go up to 13 km / h.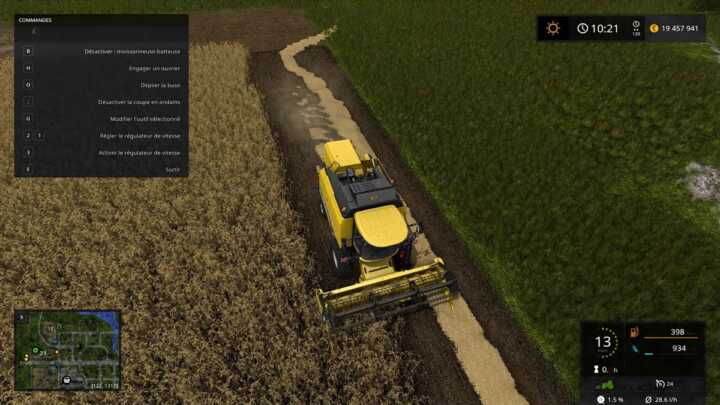 Finally for roundballers, the clamp of loaders and other telescopic devices has a locking system once the ball has been caught. This function prevents the too frequent case where your rounds slip and fall to the ground. And for the sake of consistency, a round of straw is now lighter than a round of grass.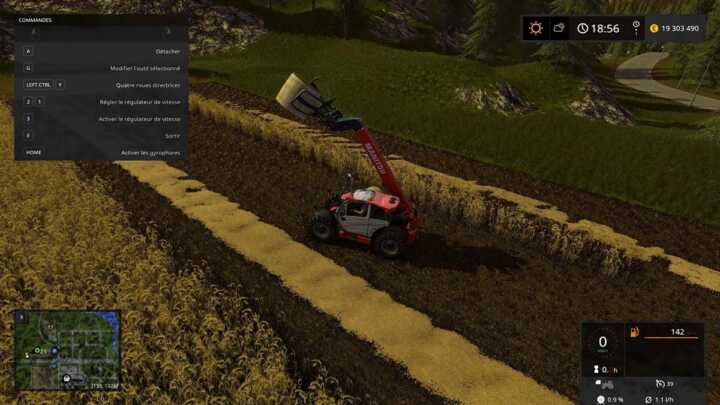 Until the end
Functions, there are still plenty of them, but I will quote you the latter which modifies the mission system, making them less attractive. For the developer, "it is not normal to earn more money by working for others than for yourself" ... And I am not talking about market prices ... In short, difficult to do more complete.
This modder needs us!
Dural, who spent more than 1500 h to polish this mod for Farming Simulator 17, would love to be able to spend so much time on FS 19, but needs community and financial support. Personally, the donation has already been made, and I can only invite you to do the same, via the link at the top of his site: https://mr.tlg-webservice.de/ This will be a good investment for future games in realistic mode on Farming Simulator 19.