While it was announced dead a few days ago, FS 17 is back on the front of the stage on Simulagri.fr and this thanks to Arsenic Modding. We warned you that it was necessary to watch its Facebook page because today it is the Fendt 900 MT already present on FS 19 which is returning and which is afforded the luxury of being improved. A shame!
It feels great to relaunch Farming Simulator 17 on June 20, 2019. Despite the ReShade present on my installation, it is true that the game is showing its age. But ultimately not that much, since I run the game in QHD, while for my part FS 19 only runs in Full HD, which catches up with the overall aesthetic a little thanks to graphics of great finesse. For this tracked Fendt, only the metallic texture is lacking.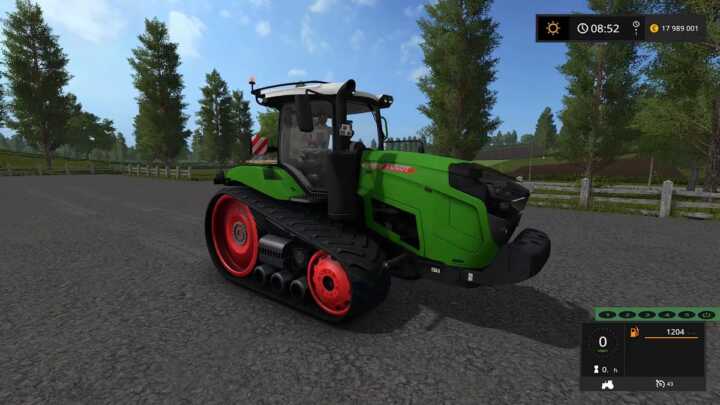 FS 17 requires, Arsenic provides an IC compatible mod. For new players who do not know this function, it allows you to interact with the different parts of a vehicle or tool. And things are not done by halves: opening the engine hood, the door, the rear window, GPS, engine shutdown, folding seat, armrest, 5 cameras for maneuvers visible above the speedometer… As for the interior from the cab, everything is animated while the FS 19 model is not. We may blame a motor sound that is a little too present, but that's a detail.
In the end, with a well-worked 3D or taken from recent models, the FS 17 mods show that they can still surprise us. This is in line with the general spirit of Arsenic Modding.