An essential script for those who want to customize their tools and vehicles on Farming Simulator 22. Color Configuration, from modder Rockstar, allows you to have more choices in colors AND materials provided that your tool or vehicle already has a box ( in store) for the choice of color.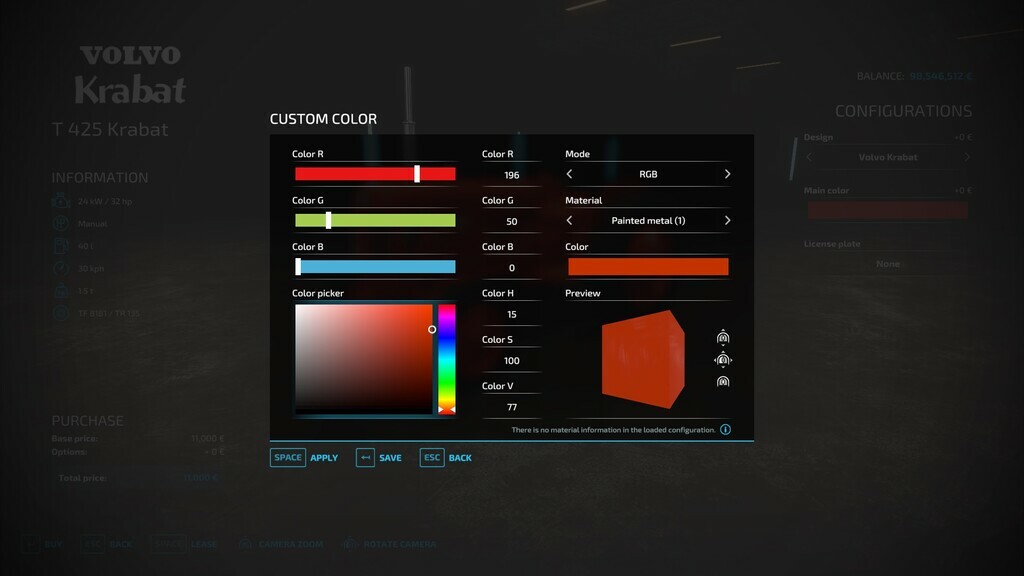 Concretely, all you have to do is open the "Choice of color" menu of an item of equipment, and press the Space bar for the Color Configuration mod to come into play. It displays a new window in which the player can choose the color he wants by entering for example the RVG values ​​of the color. Better, you can even change the material. For example, switching from a matte red paint to a shiny chrome gray with a thousand lights. You can even save your presets.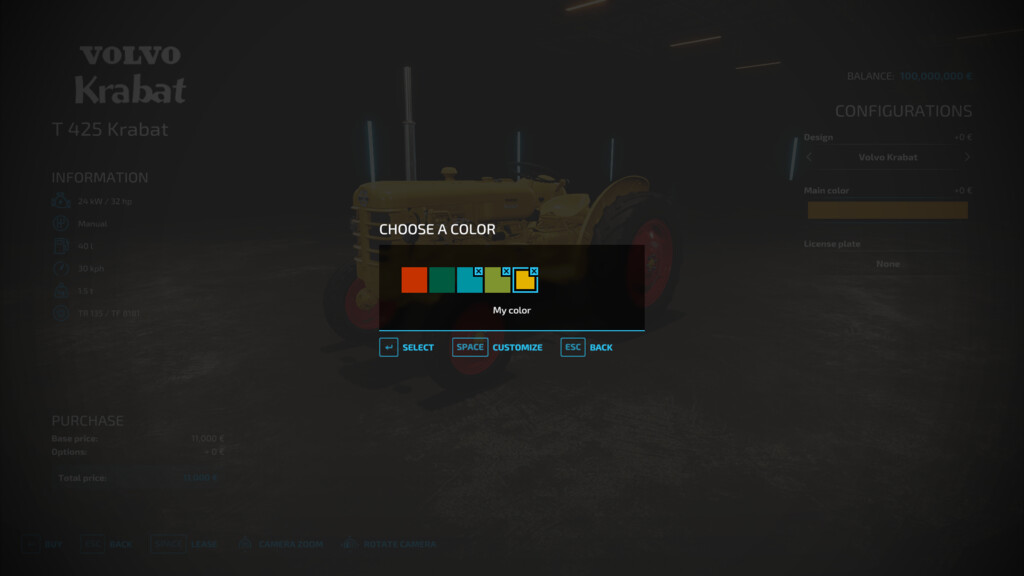 If you can't choose the color on your tool, you can follow this modding tutorial on our Youtube channel in order to add color configurations and thus benefit from the effectiveness of this mod.