Our national mapper, Gwendal, embarked on a rather incredible challenge on Youtube: to make a Farming Simulator 22 map compatible with PC/MAC/PS4/PS5/Xbox in 24 hours. Bet paid off, since it took 2 streams of 12 hours to release Farmville Valley and send it to the official modhub of the game from Giants Software.
So yes, don't expect an ultra-complete map with a crazy level of detail. But the basics are there, and Farmville has no bugs. Failing to be the map of the century, it will have the advantage of being a featherweight: 95 Mo on the scale. Something to satisfy players looking for fast loading on older generation consoles.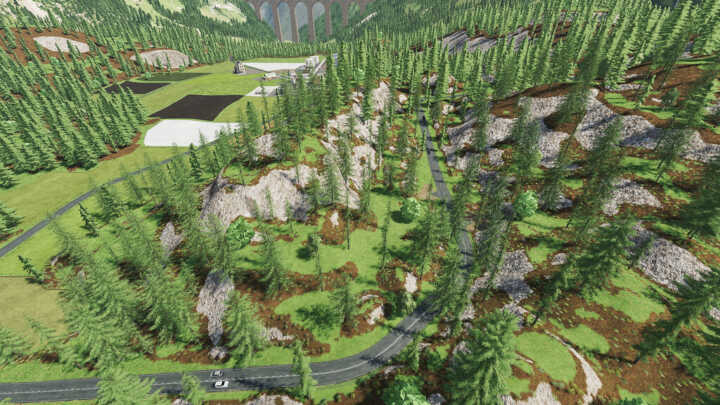 With its 47 terrains and numerous forests, Farmville Valley can be a good sandbox to start a solo game in "No man's land" mode. For the rest, we can only salute the performance and the know-how of the modder, who in addition, shares very regularly on his Youtube channel, very complete modding tutorials. Do not hesitate to raise the note on the modhub, not for the map, but for the challenge.